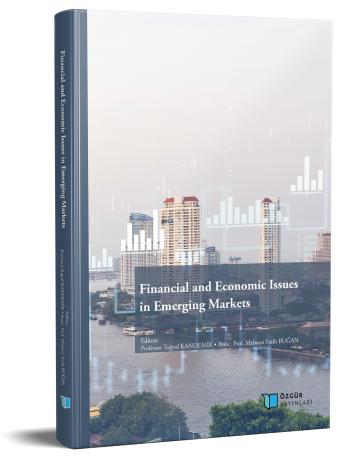 Financial and Economic Issues in Emerging Markets
Synopsis
The world is experiencing a severe change and transformation in every field with the effect of globalization that emerged in the last quarter of the 20th century. These changes make themselves felt primarily in the economic area. In particular, the globalization and liberalization of financial markets bring along a series of changes, opportunities, and risks in both economies and financial systems worldwide. Owing to the effect of economic globalization, and the emergence of complex and dynamic financial transactions that significantly redound the uncertainties, notedly in emerging markets, have gradually increased market participants' financial risks.
This process has augmented the efforts of banks, non-bank financial institutions, institutional investors, and companies to search for methods and tools to better control the risks they face by applying complex strategies to hedging. To this end, parallel to the development of new financial instruments and markets that led to the emergence of complex and dynamic financial transactions, risk measurement and management techniques have also significantly changed.
The global risks that have recently arisen from different sources like health, energy, food, climate, military, politics, etc., are more evident in the economic area. Many studies have been conducted in the academic literature to measure and understand the economic impacts of these global risks based on different sources and to develop solutions. This study, titled "Economic and Financial Issues in Emerging Markets," is the product of such an effort.
This study contains fifteen chapters written by twentynine academicians and experts in their fields. The book includes mainly theoretical and applied studies on risk, return, exchange rate, stock market, emerging markets, economic growth, energy, and logistics.
Keywords: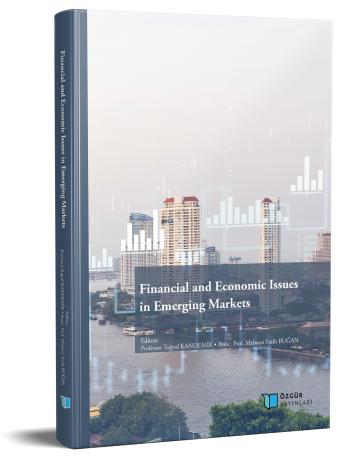 How to cite this book
License
This work is licensed under a Creative Commons Attribution-NonCommercial-NoDerivatives 4.0 International License.
Published
— Updated on September 30, 2022
ISBN
DOI
Copyright (c) 2023 Tuğrul Kandemir, Mehmet Fatih Buğan; Yunus Yılmaz, Yıldız Yıldız, İbrahim Yenigün, Ş. Gül Reis, Muhammed Hadin Öner, İbrahim Arslan, Tuğçe Metin, Yusuf Bozgeyik, Muhammed Fatih Yürük, Nazan Güngör Karyağdı, Ahmet Şit, Hasan Dinçer, Serhat Yüksel, Duygu Yavuz, Fatih Günay, Cengiz Toraman, Elif Ulucenk, Hüseyin Burgazoğlu, Mervan Selçuk, Salih Ülev, Adnan Söylemez, Hakkı M. Ay