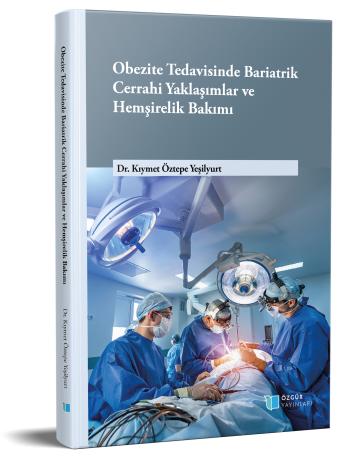 Bariatric Surgical Approaches in Obesity Treatment and Nursing Care
Synopsis
Dear readers,
               Obesity is a serious health problem that occurs as a result of an increase in body fat at levels that will impair health, has a high prevalence and causes a rapid increase in comorbid diseases. Since obesity is a chronic disease that affects individuals of all age groups and negatively affects their quality of life, the success rate in its treatment has remained at low levels due to its multifactorial etiology. However, in order to increase the success rate in treatment, there have been significant developments in treatment methods recently. With new developments in this direction, it is expected that the success rates of the applied treatments will increase. It is seen that the adoption and implementation of these practices in the world and in our country depends on the effective information of health professionals working in this field.
               Bariatric surgery, which is seen as the most effective method in weight loss and provides continuous weight loss as a result of its application, especially in individuals with obesity that cannot be treated with diet and exercise; It is a surgical intervention method that increases the quality of life, reduces chronic diseases and mortality, and provides weight loss in a long period. In this surgical intervention method; Before the operation, the patient should be properly prepared for the surgery, the bariatric surgery should be performed with an experienced operating room team, and quality and adequate nursing care should be given in the post-operative period. Therefore, during the bariatric surgery process, nurses need to know the care of bariatric surgery patients in the best way.
               In this study, which clarifies all the issues about obesity and all developments about bariatric surgery practices, nursing care and practices in the pre-operative, intra-operative and post-operative periods are also given in detail. The topics in the content of the book have been supported by the developments in the literature especially in recent years. The subjects in the book were supported with pictures, tables and figures, and the level of intelligibility was tried to be increased by providing visuality with many real pictures specially shot. With this book, it is aimed to contribute to the nurse educators and to create an expanded resource that provides clinician and student nurses with practical and theoretical information that they can easily access in practice and theory. I hope that this work, which I have prepared in this direction, will be a helpful and useful resource that will guide nurses, nursing students, academic nurses and all healthcare professionals.
Keywords: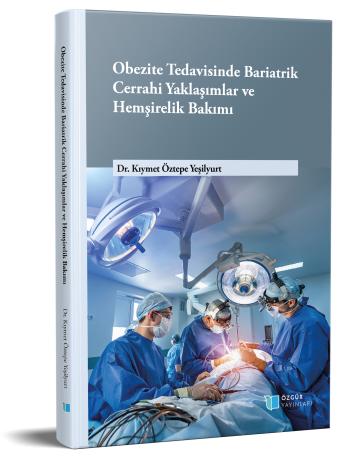 How to cite this book
License
This work is licensed under a Creative Commons Attribution 4.0 International License.
Published
September 13, 2023
ISBN
DOI
Copyright (c) 2023 Kıymet Öztepe Yeşilyurt