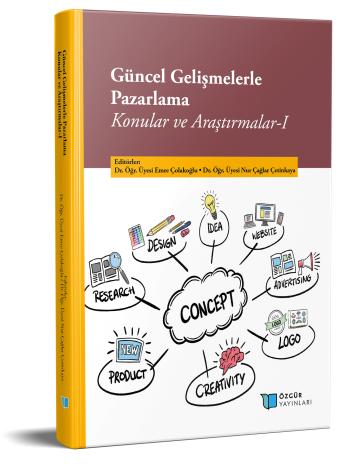 Marketing with Current Developments: Issues and Research I
Synopsis
In this book, digital transformation and digital marketing strategies in the field of marketing, digital marketing in boutique pastry, insurance, agriculture and health services, the perspectives of generations on digital marketing, gamification, local and global dimensions and service quality, integrated marketing communication and brand awareness relationship, compulsive buying, sharing economy, marketing sociology and consumption rituals in marketing and marketing of organic products are discussed and discussed. This book, in which many issues in the field of marketing are handled with different approaches, has been prepared with the contributions of 27 competent authors in the field.
Keywords: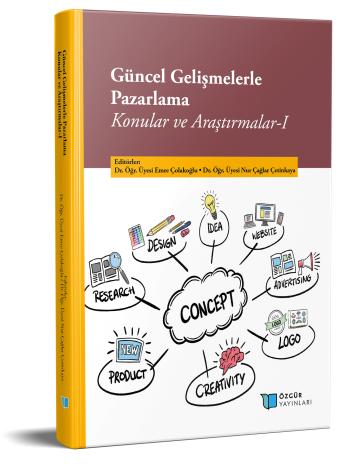 How to cite this book
License
This work is licensed under a Creative Commons Attribution-NonCommercial 4.0 International License.
Published
March 28, 2023
ISBN
DOI
Copyright (c) 2023 Nilgün Tuzcu, Hilal Uygurtürk, Elif Mağden, A.Buğra Hamşıoğlu, M.Murat Nalcı, Bilal Ceylan, Duygu Ceylan, Fatma Bulut, Mutlu Bulut, Burak Şen, Ahmet Aydın, Yavuz Kotan, Refika Ülke Şimdi, Hilal Saadet Aktepe, Behiye Beğendik, Cihat Kartal, Özgür Musa Sungur, Gözde Akkaşoğlu, İlknur Korkmaz, Esad Kamil Tosun, Mehmet Gökerik, Cevher Özden, Özlem Şenlik, Necmiye Kapusuz, Tülin Durukan, Eda Dişli Bayraktar, Gizem Eda Gülöz, Aypar Uslu Uslu; Emre Çolakoğlu, Nur Çağlar Çetinkaya