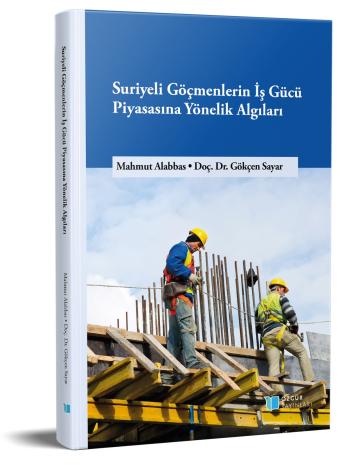 Perceptions of Syrian Migrants towards the Labor Market
Synopsis
Migration and in particular labor migration have emerged as an important global event that affects many countries around the world and is at the top of the international, regional and national policy agendas. On the one hand, there are many positive aspects of cross-border migration. These migrant workers are contributing to growth and development in the target countries where new talent is employed. On the other hand, cross-border migration also has many negative aspects. Many migrant workers, especially low-skilled workers, are exposed to poor working conditions and low wages. Politicians are faced with a great challenge of both the effects created by migrants and migrant workers, and the host society's reaction, along with the positive and negative aspects of migratory mobility.
About a month after the popular uprising in Syria began in March 2011, the first Syrian immigrants fled to Turkey. At the beginning of the Syrian crisis, Turkey declared that it will apply an open-door policy for Syrian refugees. In that period of time, the public officials' opinion in Turkey was that the events in Syria will end up in a time not too long and is dominated by the expectation that the Syrians would shortly return to their country. However, the uprising in Syria escalated to a civil war, and as a result of the deterioration of the security environment, the number of asylum seekers continued to increase. Accordingly, the permanent settlement of the Syrian immigrants is actively supported by Turkey.
Syrian migrants have been a major topic of discussion of whether if they will or will not stay in Turkey and whether they will or will not be integrated into the labor market of Turkey. That is why, the main topic of this thesis was selected as "Analysis of the Perceptions of Syrian Migrants on the Gaziantep Labor Market". Moreover, this book presents the main findings of the questionnaire about the work of Syrian migrants residing in the province of Gaziantep.
In the conclusion, there will be a discussion of the linkage and causality among the marital status of immigrant respondents' ages, regions of residence in Syria (rural, urban), date of entrance to Turkey, the duration if their stay in Gaziantep, their level of education, employers' nationality and the problems they face.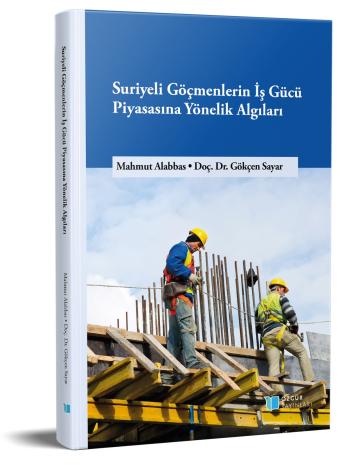 How to cite this book
License
This work is licensed under a Creative Commons Attribution 4.0 International License.
Published
May 11, 2023
ISBN
DOI
Copyright (c) 2023 Mahmut Alabbas, Gökçen Sayar