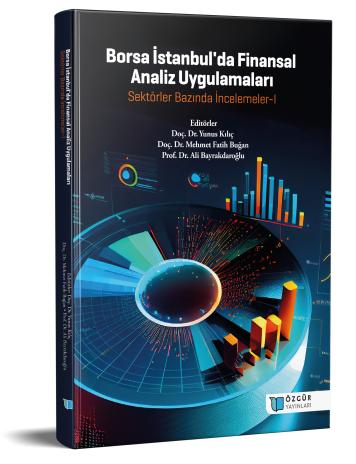 Financial Analysis Applications in Borsa Istanbul: Sector-Based Reviews I
Synopsis
Strategic knowledge for investors and financial experts is the cornerstone of wise investment choices in the current economic environment. By introducing readers into the depths of financial analysis, this editorial book titled "Financial Analysis Applications in Borsa Istanbul" seeks to completely analyze the sectoral dynamics of Borsa Istanbul.
Each chapter focuses on a specific sector and explains the critical dynamics in the sector. An in-depth analysis is presented on the general structure of the sector, its size, important players and future projections. Additionally, the financial statements of leading companies operating in the sector are examined in detail using ratio analysis methods. Ratio analysis provides important information about the financial health of companies by evaluating critical elements such as liquidity, profitability and debt structure.
The book aims to provide readers with practical information through important learnings derived from sample sector analyses, with a special emphasis on anyone who wants to understand the basic concepts of financial statement analysis. For those looking to build a solid foundation in financial analysis, this book offers a guide packed with industry perspectives and analytical skills.
This book, titled "Financial Analysis Applications in Borsa Istanbul: Sector-Based Reviews", will be a powerful tool for both financial experts and beginners to evaluate investment opportunities and manage risks in Turkey's dynamic economy.
We would like to express our sincere gratitude to our chapter authors who contributed to the creation of this book for sharing their valuable knowledge and experiences. Their contribution to the scientific richness of the book is undeniable with their deep perspectives and methodological approaches in sectoral analysis. Finally, we would like to thank Özgür Press and graphic designer Mehmet Çakır for their support at every stage of this long process.
Editors
Assoc. Prof. Yunus Kılıç
Assoc. Prof. Mehmet Fatih Buğan
Professor Ali Bayrakdaroğlu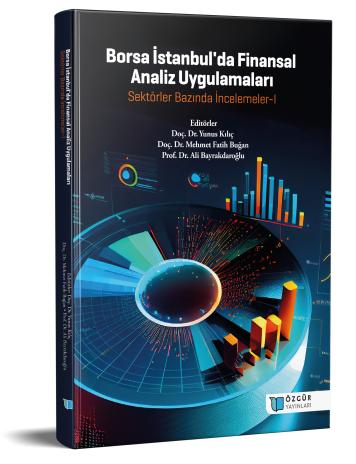 How to cite this book
Kılıç, Y. & Buğan, M. F. & Bayrakdaroğlu, A. (eds.) (2023).
Financial Analysis Applications in Borsa Istanbul: Sector-Based Reviews I.
Özgür Publications. DOI:
https://doi.org/10.58830/ozgur.pub140
License
This work is licensed under a Creative Commons Attribution 4.0 International License.
Published
October 15, 2023
ISBN
DOI
Copyright (c) 2023 Yunus Kılıç, Mehmet Fatih Buğan, Ali Bayrakdaroğlu; Yunus Kılıç, Mehmet Fatih Buğan, Serdar Yaman, Turhan Korkmaz, Kemal Faruk Yazgan, Şakir Sakarya, Yusuf Tepeli, Ali Bayrakdaroğlu, Haşim Bağcı, Yunus Emre Kahraman, Emre Arslan, Salih Aydın, Ahmet Çakmak, Yaşar Şahin, Ali Ulvi Özgül, Ayşegül Ciğer, Bülent Kınay