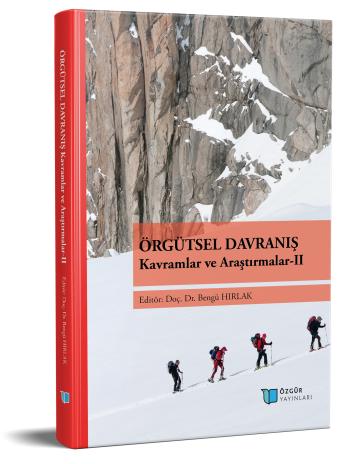 Organizational Behavior Concepts and Research-II
Synopsis
Our book, which aims to provide information to researchers, academicians, decision makers, practitioners, students who are interested in concepts and research in the field of organizational behavior, and to contribute to the national literature, consists of 18 chapters contributed by 26 authors.
I hope that these studies in the second book of our series will fill an important gap in the field of organizational behavior and serve as a source for new studies.
I would like to express my thanks and gratitude to all of our chapter authors who are valuable, expert in their fields, working in different universities and institutions, who have contributed and supported each other with intense labor, devotion, patience and patience in order to produce this book. In addition, I would like to express my endless thanks and respect to Dear Prof. Dr. İsmail BAKAN, Rector of Kahramanmaraş İstiklal University, who honored us by showing us the courtesy of writing a presentation to the book, my family, my esteemed teachers, my friends and you, my esteemed readers, who have supported me during the book writing process and have enabled me to come to these days.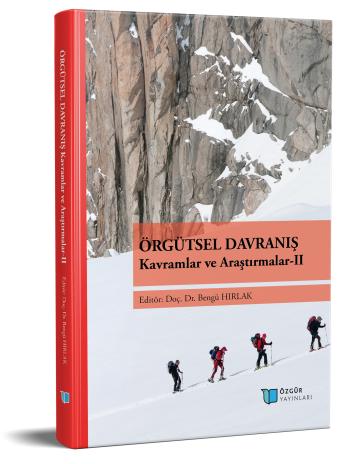 How to cite this book
License
This work is licensed under a Creative Commons Attribution 4.0 International License.
Published
September 15, 2023
ISBN
DOI
Copyright (c) 2023 Bengü Hırlak; İbrahim Halil Seyrek, Eray Ekin Sezgin, Rüya Zeliha Çelik Baykoca, Ethem Merdan, Ayşe Altan, Berrin Filizöz, Gül Bilen, Leyla İçerli, Zümral Gültekin, Ayşe Badak, Sevgi Güneş, Arzu Karaca, Tuğçe Nur Temiz, Gamze Ebru Çiftçi, Coşkun Özçelik, Hasan Sadık Tatlı, Gökten Öngel, İlknur Sayan, Arzu Sert Özen, Zeynep Hatipoğlu, Mehmet Çolaksel, Bengü Hırlak, Nihal Aloğlu, Leyla Erat Ocak, Gülbeniz Akduman, Mine Küçükler