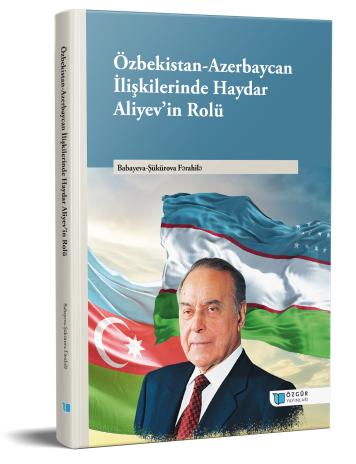 The Role of Heydar Aliyev in Uzbekistan-Azerbaijan Relations
Synopsis
Decision making refers to the fundamental policy development process of a state. Various factors affect this process during decision making. These include the individual, the state, and the system. The state level is generally shaped by the bureaucracy and the management system. The system level is experienced within the framework of relations between states and the international system. The individual level is the main and decisive actor of decision making. In the decision-making process, the individual, the state and the system are in constant interaction. As a result, political decision-making takes place.
At this point, one of the prominent actors is the former President of Azerbaijan Heydar Aliyev. Aliyev became the main decision maker in both domestic and foreign policy after he came to the administration of the country. Aliyev is a name that has adopted various values of the society in which he was born and grew up. He also held important positions in various offices of the Union of Soviet Socialist Republics (USSR). After the collapse of the Soviet Union, he witnessed the internal and external problems in Azerbaijan. After he became President in 1993, he played an important role in the country's internal and external decision-making process. In this process, one of the countries that Aliyev gave importance was Uzbekistan.
Azerbaijan and Uzbekistan are two Turkish states. Uzbekistan is located in Central Asia and Azerbaijan is located in the South Caucasus. Therefore it is located in two different regions. However, there are strong ties between states on many issues such as ethnicity, language, religion, history and culture. After gaining their independence, steps were taken to establish various relations between countries. It is possible to say that these steps are shaped especially within the framework of leaders. At this point, the foreign policy followed during the two-term administration of Heydar Aliyev, who served as the President in the most critical period after the independence of Azerbaijan, gains importance.
The common ties between Uzbekistan and Azerbaijan are an effective factor in the strengthening of relations. However, it is seen that the role of Aliyev is important in the relations established between the two states. In this context, the relations between Azerbaijan and Uzbekistan and the effect of Aliyev on the relations were examined within the scope of foreign policy analysis.
In this context, the study consists of three parts. In the first part, decision making models in foreign policy analysis are examined. The aim is to analyze Aliyev's decision-making strategy. In the second part, Aliyev's life, his presidency between 1993-2003 and his foreign policy approach are examined. In the last part, the relations of Azerbaijan with Uzbekistan between 1993-2003 and the influence of Aliyev are discussed.
Keywords: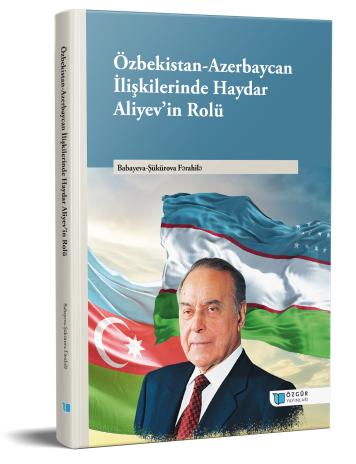 How to cite this book
License
This work is licensed under a Creative Commons Attribution 4.0 International License.
Published
October 28, 2023
ISBN
DOI
Copyright (c) 2023 Fərahilə Babayeva-Şükürova