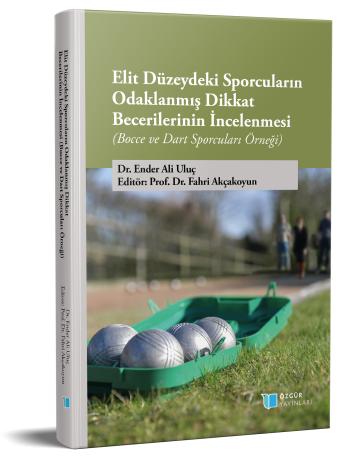 Examining the Focused Attention Skills of Elite Level Athletes (The Case of Bocce and Darts Athletes)
Synopsis
The universe of this research, which was conducted to examine the focused attention skills of elite Bocce and Darts athletes, consists of athletes aged 18 and over, who wore the national jersey between 2018, 2019 and 2021 in the Bocce and Darts branch and are still active in these branches. The sample of the research consists of 89 athletes, 39 in Darts and 50 in Bocce. In order to examine the focused attention skills of the athletes, the Stroop attention test was used as a data collection tool in this study. The analysis of the obtained data was made in SPSS 26 program. The skewness and kurtosis values and graphs were examined to determine whether the data showed a normal distribution or not. Independent Sample T Test and ANOVA analysis were used to compare the section completion times of bocce and darts athletes according to demographic characteristics. Mann-Whitney U Test and Kruskal-Wallis Test were used to compare error numbers and error correction numbers according to demographic characteristics. The significance level was taken as 0.05. Bonferroni correction was made at the significance level in multiple comparisons. In this study, in which the focused attention skills of Bocce and Darts athletes were examined with the Stroop attention test; It has been determined that the focused attention skills of darts athletes are higher than those of Bocce athletes.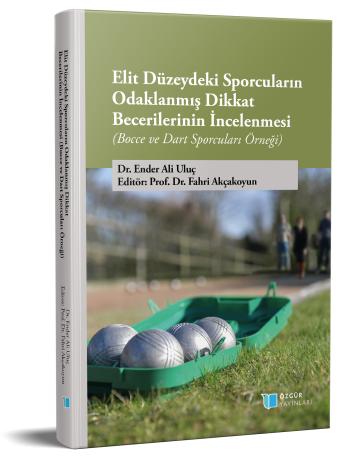 How to cite this book
Uluç, E. A. & Akçakoyun, F. (2023).
Examining the Focused Attention Skills of Elite Level Athletes (The Case of Bocce and Darts Athletes).
Özgür Publications. DOI:
https://doi.org/10.58830/ozgur.pub51
License
This work is licensed under a Creative Commons Attribution-NonCommercial 4.0 International License.
Published
March 1, 2023
ISBN
DOI
Copyright (c) 2023 Ender Ali Uluç; Fahri Akçakoyun