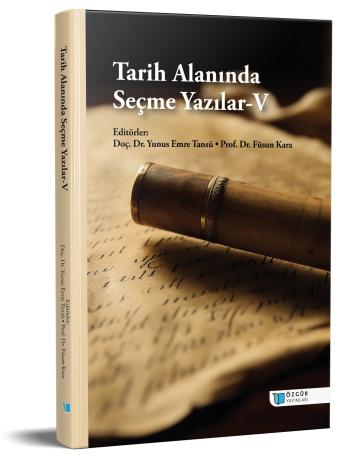 Selected Articles in the Field of History -V
Synopsis
History is to transfer the past to the future with the art of objectively telling the events in the memory of time in the light of documents. In a way, it is kneading yesterday with today and teaching tomorrow.As the famous historian Braudel said, history is the study of the past, present and future.Although the concept of time manifests itself in different meanings for human beings, it has always maintained its importance.Because human beings exist in the form of existence between their past life and their present. Therefore, there has always been a connection between the past and the present.The most important factor necessitated by the combination of the past and the future is that nations must know their own history.In political, economic, social, etc., the life of the nation needs the memory of time to be shaped.
Before gaining scientific meaning, historical science of history was the science ofnations,It has been perceived as the narration of important personalities or elements with religious motives in the form of stories. In the 1500s, the need for history was felt for the interperatation of religiosus elements, and wiht the fact that human activities were the subject of history, the adjective of since has won.. Historiography has been shaped by the nations of the world within the framework of periodic and political events. Historiography in the modern sense in the state of the Republic of Turkey was laid by Mustafa Kemal Atatürk.
Mustafa Kemal Atatürk wanted to prove that the Turkish name had existed in Anatolia since ancient times and has a rich cultural heritage. In order to refute the claim that they came to Anatolia later and that they were a barbarian people, they objectively in the light of archaeologicial excavations and documents. A society called the Turkish Historical Research Society was established on April 15, 1931, and Atatürk himself took part in this society. The main purpose of Mustafa Kemal Atatürk's establishment of this society and his active role was to create national consciousness and to give the message that we have been in these lands for centuries against the western states.
In their historical research, nations have to research their yesterday for their present. It undertakes the task of reflecting history in determining political and economic conditions, especially in international issues. As Mustafa Kemal Atatürk said: "Those who do not know their past cannot direct their future." For this reason, learning the history of nations is essential for their survival.
Dear Associate Professor, who provided us with his efforts and support during the publication phase of our book titled Selected Articles in the Field of History -V-. Dr. I would like to thank Fatih Bugan and our esteemed authors, as well as Özgür Publishing.
Doç. Dr. Yunus Emre Tansü
Keywords: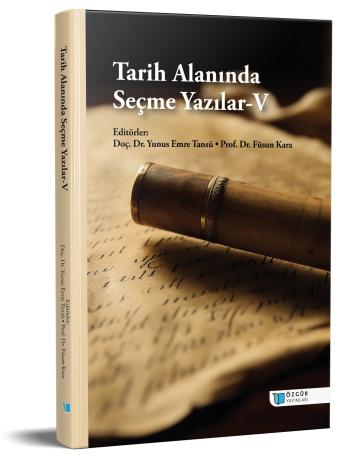 How to cite this book
License
This work is licensed under a Creative Commons Attribution 4.0 International License.
Published
October 23, 2023
ISBN
DOI
Copyright (c) 2023 Yunus Emre Tansü, Füsun Kara; Yaşar Bedirhan, Sebahattin Çelik, Süleyman Sıdal, Ayfer Özçelik, Veysel Çolaker, Yunus Ekici, Mustafa Aylar, Mustafa Oğuz, Zafer Benzer, Ahmet İlyas, Öner Tolan, Mehmet Ali Türkmenoğlu, Emin Özdemir, İshak Keskin, Ceyhan Güler, Nil Türker Tekin, Mehmet Serkan Şahin