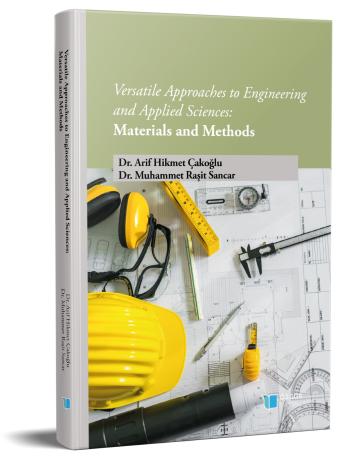 Versatile Approaches to Engineering and Applied Sciences: Materials and Methods
Synopsis
It is known that construction works cover a fairly wide range of construction works. Public institutions are also trying to meet their needs by conducting tenders, whether it is new construction or major maintenance and repair works. Currently, the Public Procurement Law No. 4734 is the most widely used of the current laws, but the State Procurement Law No. 2886 is preferred for a more limited amount. According to the Public Procurement Law, bidders for construction works tendered are also asked to submit a work experience certificate in order to determine their competence in the professional field. Detailed information is given in the application regulation prepared in accordance with the Law on the possession of this document. Engineers and architects working in the public sector or the private sector as well as public institutions in the construction work of at least 80% of who served in the process of completing the warden, Regional Director, city manager, as manager of a public institution or private sector business partnerships with those who completed the construction work could provide the path to the document as how and to what extent the relevant regulations are described in the document can be edited. Again, the engineers and architects who previously have not completed graduation documents the construction work, five years of work experience for each year to document a certain number ten was given the rights to use, while contracting in the previous years under Carnet Technician, Technician, such as technical officers given the title of this right is not in the business of tendered by Law No. 4734. In addition, since a work experience certificate is not required for construction works commissioned in accordance with Article 22 / d of the Law in accordance with the direct procurement procedure, especially those who work in public institutions located on the borders of metropolitan municipalities using this method may also be eligible for a work completion certificate. jul. In a business partnership, sometimes those who want to have a different work experience certificate can get a completion certificate at the end of the work completed as a junior partner. As a result of the works commissioned in accordance with Article 22 / d, both in business partnerships and in metropolitan areas, the number of those who have the qualification of a contractor increases, but a decrease in qualifications may be observed. In addition to different restrictions on business partnerships, other technical personnel, such as technicians, should also be provided with the legal right granted to engineers and architects, albeit at a low limit, by making new regulations on the subject.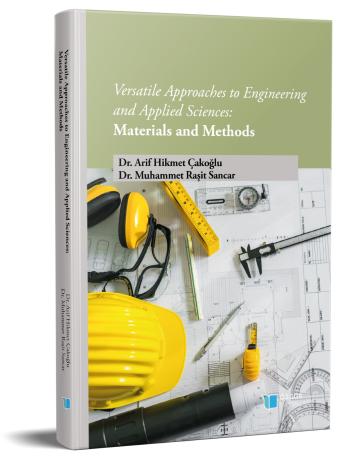 How to cite this book
Çakoğlu, A. H. & Sancar, M. R. (eds.) (2023).
Versatile Approaches to Engineering and Applied Sciences: Materials and Methods.
Özgür Publications. DOI:
https://doi.org/10.58830/ozgur.pub50
License
This work is licensed under a Creative Commons Attribution-NonCommercial 4.0 International License.
Published
March 2, 2023
ISBN
DOI
Copyright (c) 2023 Arif Hikmet Çakoğlu, Muhammet Raşit Sancar; Muhammet Raşit Sancar, Elif Çil, Muhammet Raşit Sancar, Şilan Baturay, Canan Aytuğ Ava, R Ramesh, S Seenivasan, Ebru Karataş, Fehiman Çimer, Bahar Yılmaz, Luís M.C. Peres, Raul D.S.G Campilho, Ricardo J.B. Rocha, Isidro J. Sánchez-Arce, Raul D.F Moreira, Marcelo M.F.O Rosas