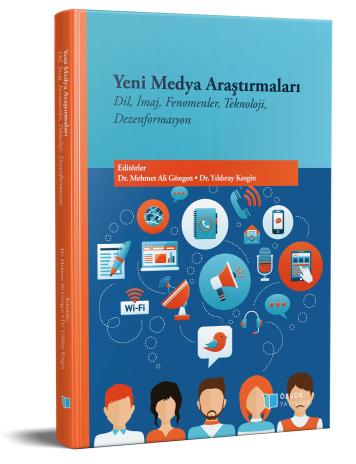 New Media Research: Language, Image, Phenomena, Technology, Disinformation
Synopsis
Communication Studies is an interdisciplinary field, as it touches on many fields. Communication studies, which cover a wide area inculding sociology, psychology, text analysis, women's studies, ,cultural studies, politics, law, cinema as other scientific fields, have evolved into a completely different dimension with the new media. In this digital society where the borders have disappeared, the field of communication studies has expanded and brought some problems with it.   It has brought many innovations in terms of new media features and reinforced the power of the media. By adding technical power to synchronous and asynchronous communication, it has both facilitated and cheapened global communication. This has contributed to the production of communicative content for people of all ages in the new media environment. This has created a gigantic virtual information cloud.
While new media technologies have massively changed the use of media technologies, they have also come a long way in analyzing the data they collect. Data analysis and analysis tools are more advanced than ever before in human history and show signs of further development. Human beings aim to artificially develop an intelligence that they can extract from themselves numerically, perhaps one in a billion. He finds it more beneficial to develop an artificial intelligence that does not forget what he has learned instead of a person who is enthusiastic of learning. It aims to use algorithms that learn all the information in the information cloud with machine learning in a very short time to answer questions that have not been answered before. These technologies have started to give their first mass products today. Softwares like ChatGPT offer society a not so new, but more practical communication environment. The algorithm, which analyzes the information cloud, easily presents the texts suitable for instant needs to the user. However, there is a point that should not be forgotten. The issue of analyzing existing content and creating a new content makes people question what is new in a philosophical sense. For example, when the Dadaism movement emerged, it had a brand new discourse by presenting a critique of the existing. Dadaism has written its name in history with golden letters. Will an algorithmic discourse be able to achieve this? Is this creativity unique to humans? Is it in the hands of artificial intelligence to say something new? Time will tell for these. This study, including questions about new media technologies, reflects this interdisciplinary feature of communication studies and aims to contribute to communication studies in this respect.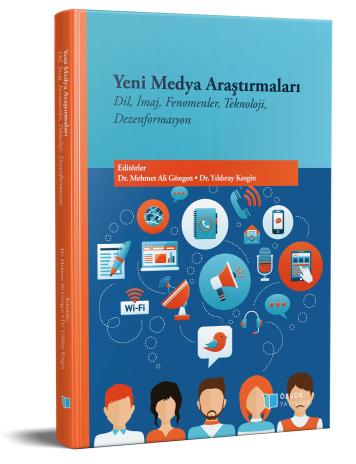 How to cite this book
License
This work is licensed under a Creative Commons Attribution-NonCommercial 4.0 International License.
Published
March 23, 2023
ISBN
DOI
Copyright (c) 2023 Feyza Dalaylı, Yekta Nurşin Duyan, İlkay Ceren Sönmez, Rümeysa Güçlü, Sedef İlik, Savaş Keskin, Osman Canan, Hicran Özlem Ilgın, Damla Karagül, Aykan Şahin, Meral Kurtulmuş, Serdar Kuzey Yıldız, Bilal Yalçinkaya, M. Ali Göngen, Özer Silsüpür, Sevilay Uzunalioğlu; Mehmet Ali Göngen, Yıldıray Kesgin